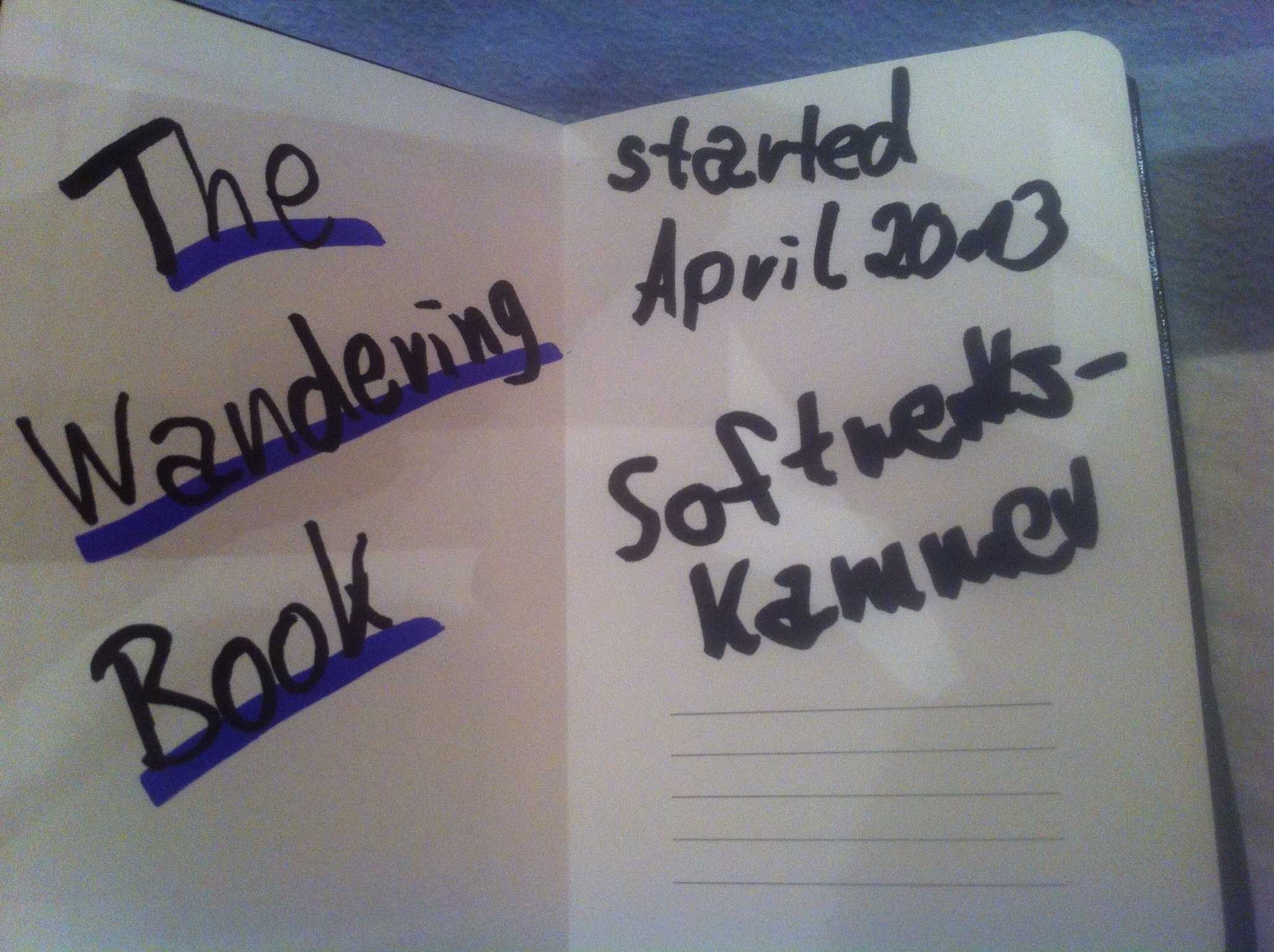 Recently I restarted the Wandering Book. The Wandering Book is a tiny book passed on from Craftsman to Craftsman, fromCmmunity to Community intended to collect the Zeitgeist of Software Craftsmanship. I deliberately decided to start passing this to the German Softwerkskammer user grups. The idea is to collect the different notions, sort of a guest book of all the local events happening all over Germany.
Since the first book seems lost, I decided to put a disclaimer in it at the beginning. Here is the initial entry I made.
More than four years ago, Enrique Comba-Riepenhausen stated something called The Wandering Book. It was a tiny book like this one and a website where you could sign up for it. Once I realised what it was, I signed up immediately. Since I need longer sometimes, I was at position 54 or something in Enrique's list. Then in late 2010 I received the book finally.
I made my entry in it, shared pictures of it on my blog and forwarded it to the next adress as instructed.
I never saw The Wandering Book again.
Neither physically, nor virtually. Things changed, so now the web archive of the original book is ever gone. All Zeitgeist from these early days of the Software Craftsmanship movement – seems – lost.
A few weeks ago I decided to restart this. Thus I called out for the German communities, and we decided to pass this around in the local events.
So if you find this precious book and you don't know what to do with it, it's probably lost – again.
Please find the next local Software Craftsmanship community and pass this on to them. The History of Software Development will thank you.